---
Get the Guy?
Well if the answer to that question is "NO" then it's time to "Get the Guy" and buy the book and maybe run not walk to his next seminar!
Maybe dance to the next seminar?
Ladies, I enjoyed the most motivating, inspiring and entertaining afternoon this past Sunday. I shared 5 hours with 200 other women learning the hidden secrets of men from dating Guru Matt Hussey. This fabulously educational workshop seminar was part of his first North American book tour that took place at the Yorkdale Holiday Inn in Toronto.
We learned many things about the opposite sex and what makes them tick but more importantly stuff about ourselves as individuals and how we interact and communicate. I wish I could share everything with you but since I can't in just one blog I will share this question, response and advice.
QUESTION: How many men do you meet in a week?
RESPONSE: If your answer is one or none how long do you think it will take to meet The Guy?
ADVICE: Meet more men! Lots of men!
TO DO LIST: Meet new people everywhere you go and practice the art of communication.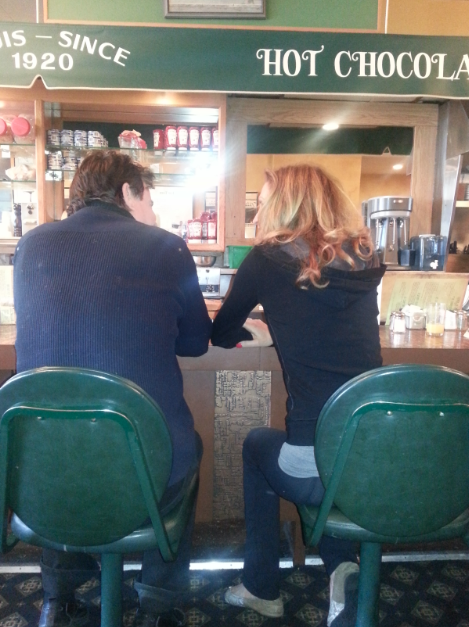 HOW TO DO SO?
In the coffee shop, talk to the person next to you in line about their coffee preference
Don't leave the gym until you talk to 3 new people. Maybe inquire how to use a machine?
Practice learning people's names as it makes them feel important!
Eat out more often by yourself – Sit at the counter or bar in a restaurant and maybe talk to the person next to you or the bartender.
Open dialogue to the man reading a book sitting next to you on the bus about the novel.
Ask the man next to you why he prefers his iPhone over your Samsung. Compare some notes. Guys love talking about their "toys"!
I guess you get the drift! So what are you going to do today to meet at least one new man?
If you have any relationship or dating questions I am here to support you 24/7 at 844-744-SOLO (7656).
Keep Dancing Through Life With Grace And Ease,
#Cherylxo
#blingitonbaby💎
Follow my journey on LinkedIn / Facebook / Instagram/ YouTube
Click to join Cheryl Besner's Community