---
Living in the moment!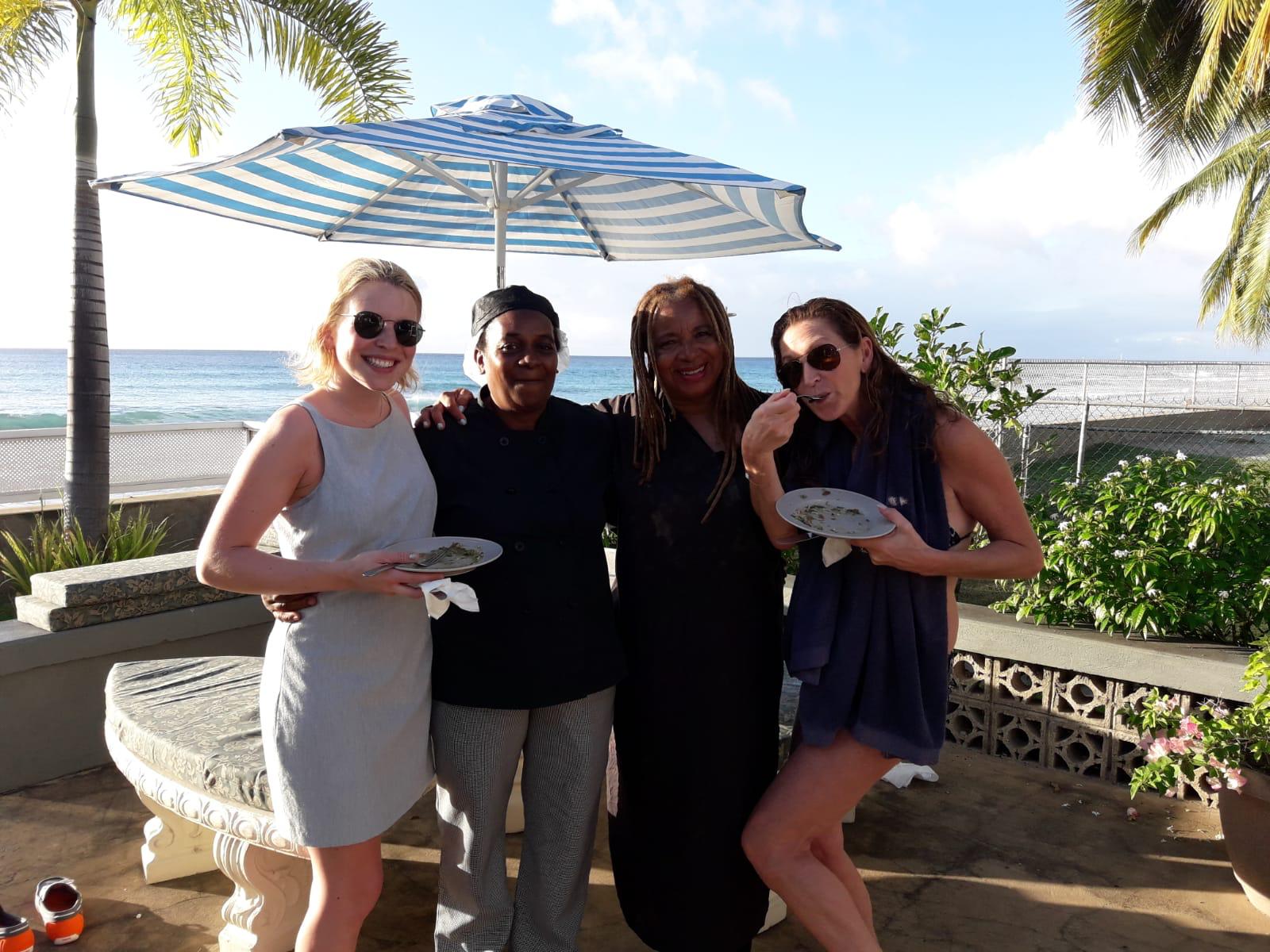 Always be in the moment and aware of your surroundings because you never know what will happen, and this is how my New Year in Barbados started. #Storytime😬
I was enjoying another beautiful morning on the beach at the Golden Sands Hotel in Maxwell when I saw Mona walking on the beach and I asked her if she was the ham lady, wanting a yummy Bajan snack. Next thing I realized I was meeting her extended Bajan family and eating pudding and sauce for the first time… FYI it was delicious.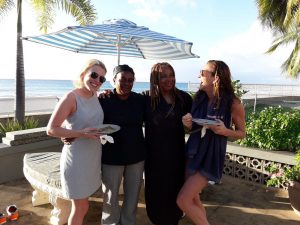 Left to right: Odile Grenier, Chef Mona, Margaret Oostendorp, Me
So, this for me was my first eye-opening moment for the #NewYear which showed me that with my cell phone turned off it's amazing how much more you notice about the universe around you at any given moment, and that this would have never happened unless I was open and present!
Thank you, Mona, for an amazing start to my New Year and allowing me to party with great food with you and your family. 
Cheryl Xo