---
The Shores Of Your Life!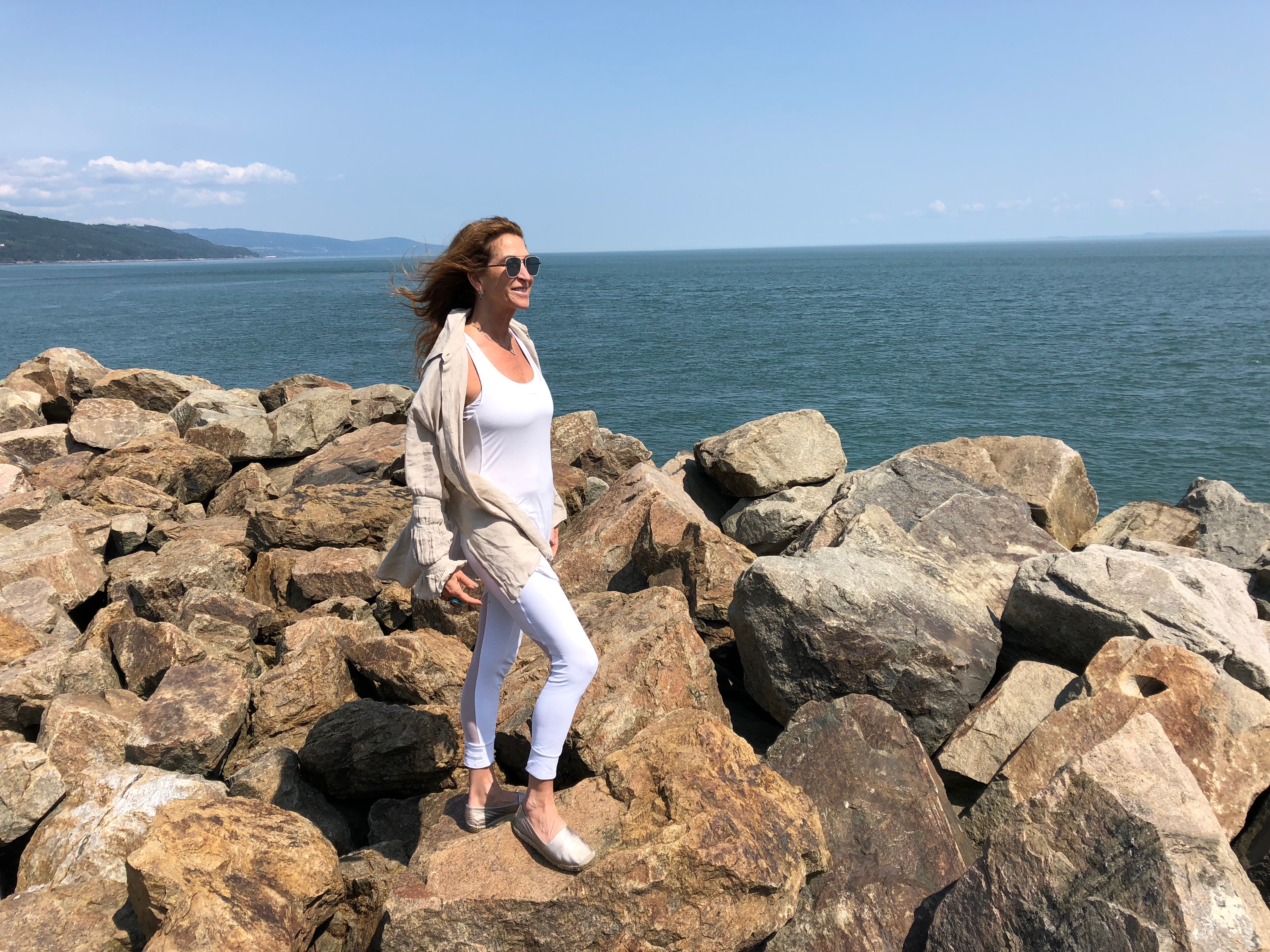 You're laying at the shore of your life; the warm sand is felt underneath you.
Your heels dig into the sand craving more heat, and that heat slowly rises from the bottom of your soul. All the way out through the grounding of your body; to your heart, to your voice, to your mind.
That warmth of the sand calms you.
In the distance you see the glistening ocean; the beautiful waves slowly lapping onto the shore.
The sun hitting the water throwing chutes of light into your vision, and that light, and that beautiful blue water; calls you to the water's edge.
You slowly rise, mesmerized by the water, and its calming nature.
Step by step you arrive to its edge, you hear the seductive sound of the surf calling you; saying "Come play in my cool waters and enjoy what I have to offer you".
One step at a time we take the risk of leaving the safety of the shoreline and dive into the depth of the cold waters that are beckoning us.
Release yourself completely; allow yourself to float and take a soft slow breath to enjoy the sensation of life.
Appreciate all the sense that are stimulated; the rough sand under the blistering hot sun, the heat drying your skin compared to the liquid swirl of ocean tide that cools your body. The basking sun that was glistening on those waters is now glistening upon you.
The combination of the hot sun on your face and the current of the crisp blue water stimulating your soul; you feel it, you embody it. As you decide to head back to the shoreline remember those conflicting sensations that came together in perfect harmony to create the calm.
The light dry heat of the sun and the sand and the refreshing sensation of the cold water settles you down. Embracing all the different natural elements that are now vivaciously alive within you.
What are you yearning for, your wants, your desires, you feel them; embrace them and let yourself explore your needs. Carry those thoughts and feelings over and over into your week.
Every choice is yours to make; either sink into the sand or explore the water, embrace the heat or step into a cool breeze.
The shores of life are yours to choose; sometimes you may sit on the shore, and sometimes swimming in those beautiful blue waters is what calls to you.
Everything is waiting there on The Shores Of Your Life!
For your on the go lifestyle, listen to episode 23 via SoundCloud #PillowTalkwithCheryl – Breaking up is hard to do!
Pillow Talk with Cheryl every Tuesday at 8 pm eastern time on The Variety Network. 
Pillow Talk with Cheryl Episode 23: Breaking up is hard to do! and if you have any other relationship or dating questions I am here to support you 24/7 at 844-744-SOLO (7656).
#Cherylxo