---
Destination Unknown!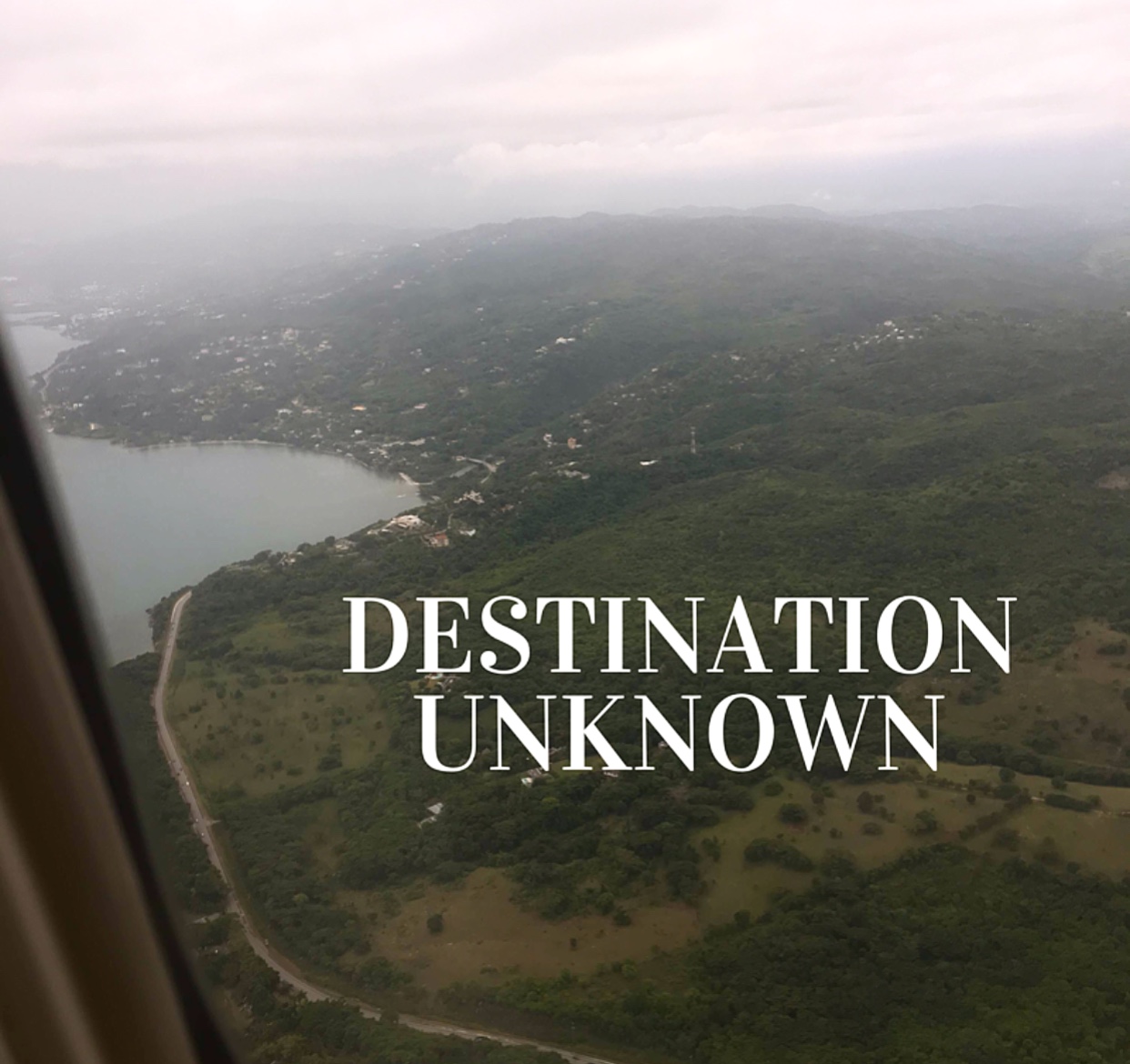 Episode 11: Weekly Inspiration
Brings a new adventure, a journey.
We call Life a one-way ticket, it is in our hands and there is no looking back.
Our suitcases are filled with freshly cleaned and neatly folded clothes with joyous of excitement. We board the plane, buckle up our seatbelts. Ready for takeoff.
The engine of life revs on our plane and is ready to take flight… Right on schedule.
The expectation is for clear skies and smooth travels, life can have it storms sometimes out of nowhere… Lightning and thunder jars into an awakening and our greatest fear are of crash landing the vacation.
Our plans become a journey of survival and we see the earth coming up to great.
Greet us and we know we have to brace ourselves for what might come, we are on a deserted island.
We must learn how to survive on our own, our clean clothes are now scattered… We pick them up and we find our way.
We make sure that we have a roof over our head, food, and water… Then we think about our journey home from this Destination Unknown.
That our voyage is not over, everything that has happened will bring us to a tomorrow… A tomorrow of a better understanding.
It might be a dark sky today but tomorrow will be clearer, brighter. We will be saved.
Because we can save ourselves. We gather the leaves and we gather the branches and we make our way and we start building that boat, back out, back to an island,  back to where life exists again, a new day will come up.
That ticket, it is in our hand again. Where is our next destination?
We don't know the fact is through the destination, it's our Paradise. It's our end.
It's our journey. We don't know how we're going to get there and there might be some crash landings along the way but if we are strong and resourceful, we will always find our way back to our civilization.
To ourselves. To us. We are our Paradise, and the Destination Unknown.
For your on the go lifestyle, listen to episode 11 via SoundCloud #PillowTalkwithCheryl  – The Swap Club and the eroticism of sexual literature.
Pillow Talk with Cheryl every Tuesday at 8 pm eastern time on The Sexy Lifestyle Network. 
Pillow Talk with Cheryl Episode 11:  The Swap Club and the eroticism of sexual literature and if you have any other relationship or dating questions I am here to support you 24/7 at 844-744-SOLO (7656).
#Cherylxo