---
My Magic Forest!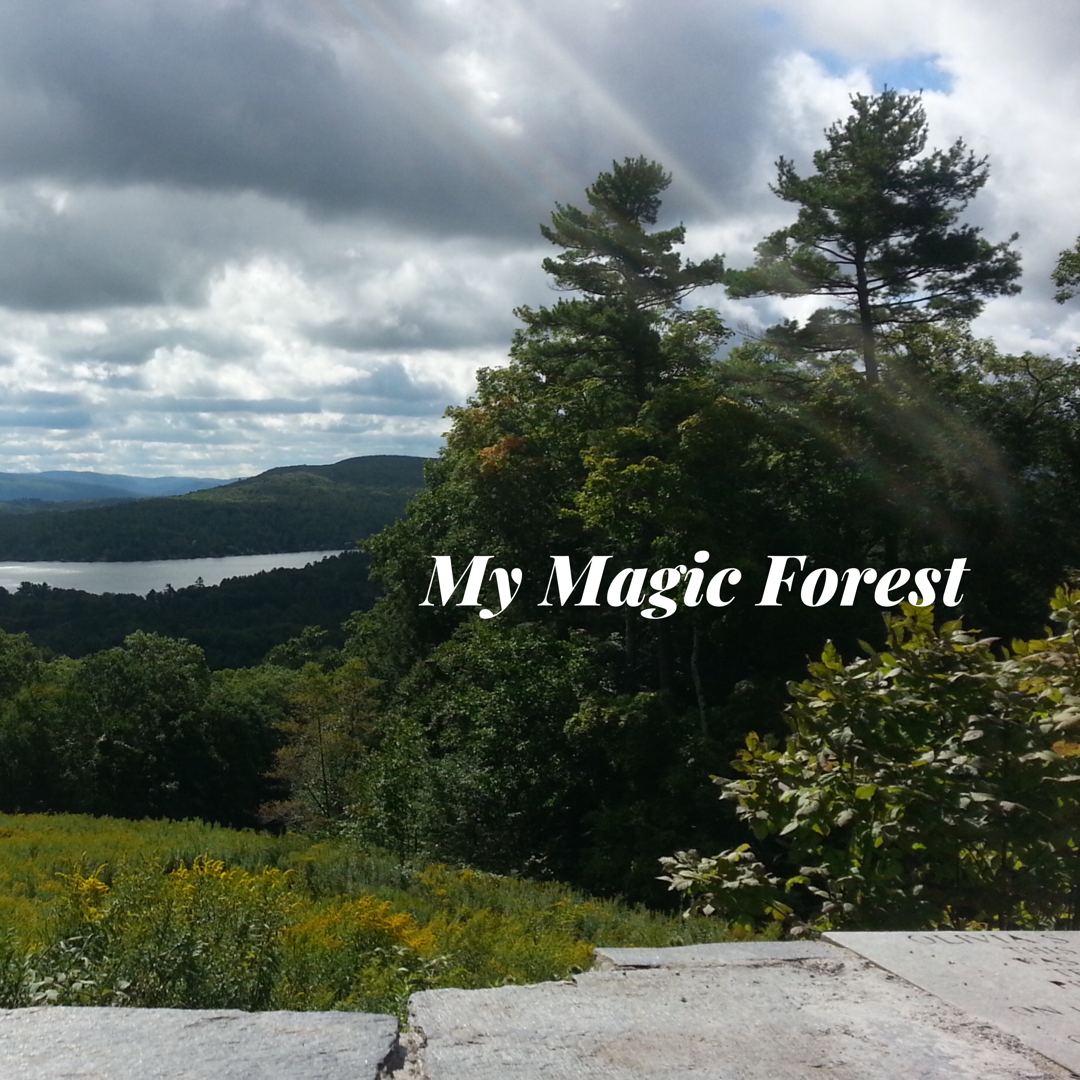 Episode 10: Weekly Inspiration 
Come step beyond the green grass of the meadows
Into the magic of my shadows
Hear the music of the wind that blows through the branches of my trees
Trees that are standing tall at attention protecting all the creatures that live in my kingdom
As you peek through the surrounding bushes let your eyes focus, as they witness the natural beauty of nature coming to life.
Don't be afraid to walk deeper into my mystical universe
You are safe here with me.
See the sun that cuts through the darkness
Shining light onto the glittering rocks that you may want to sit on to rest.
The emerald colored moss feels like a sponge under your feet and will provide you with a soft cushion to lay on if  you need to sleep
Do you see the river that is flowing, cool clean water that you can drink if you are thirsty? Water must flow for you to exist.
Follow my path that has been made by many that have come before you.
Listen to the music of the birds chirping,  a symphony calling you to continue walking
up the path which will lead you up the mountain to my summit.
The view of the forests below takes your breath away
This is your life, your adventurous spirit  brought you to My Magic Forest
Let the magic of the universe into your heart
as you stand on The mountain peak which is my heart.
For your on the go lifestyle, listen to episode 10 via SoundCloud #PillowTalkwithCheryl  – Life, Love and Lust 2019 Style.
Pillow Talk with Cheryl every Tuesday at 8 pm eastern time on The Sexy Lifestyle Network. 
Pillow Talk with Cheryl Episode 10:  Life, Love and Lust 2019 Style and if you have any other relationship or dating questions I am here to support you 24/7 at 844-744-SOLO (7656).
#Cherylxo