---
Roses are Red?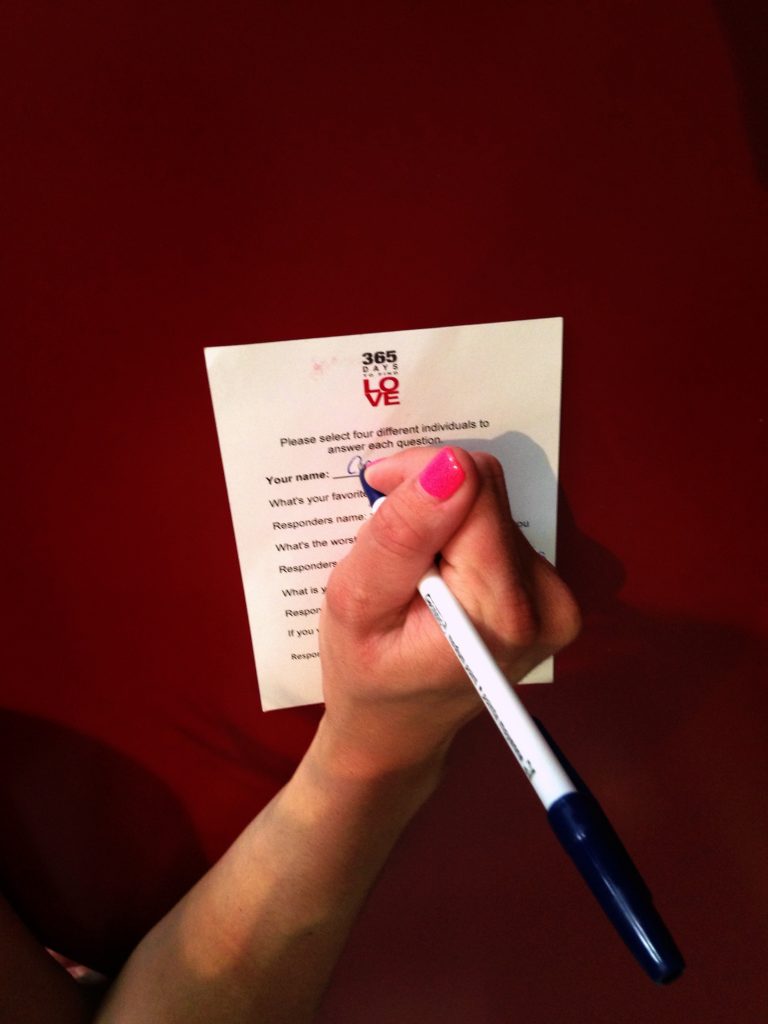 As I end the first chapter of 365 days to find love and head into the second quarter of my journey I decided to celebrate with a special night at Pois Penché.
To mark the occasion I decided to celebrate with 42 men and women who came to share my adventure and "Get Connected".
The first two gentlemen arrived and I had a little butterfly of excitement and imagined what the bachelorette on TV felt like each season as the limos pull up.
The third person to arrive was yet another dashing gentleman and all I could think of was, "who said there are no eligible single men in this city?"
To help people socialize I had prepared a mingle card and asked that each of the four questions on it be answered by a different guest.
Champagne, oysters and the romantic setting proved to be the perfect ambiance for everyone to enjoy a wonderful night and the fun didn't end there.
Much to my pleasure a large group of people that came in as strangers left as friends to continue the night at another near by restaurant.
Before each person left I presented him or her with a rose thanking him or her for coming but asked that they consider writing a note and give it to someone. Pay it forward!
I know for a fact that there were several exchanges where "the giver" had the desire and intent to see "the recipient" again socially while a few others seemed to connect on a business level. Either way the soirée was about meeting new people and that was magically accomplished.
As for me, I don't kiss and tell but let's just say I too received a rose from guest number three. It was very much appreciated and is sitting here in front of me on my desk as I write.
Do you think next time you would like to join the group?
Get connected and join #365LOVE.
XO
Cheryl