---
"Get up to date on your life"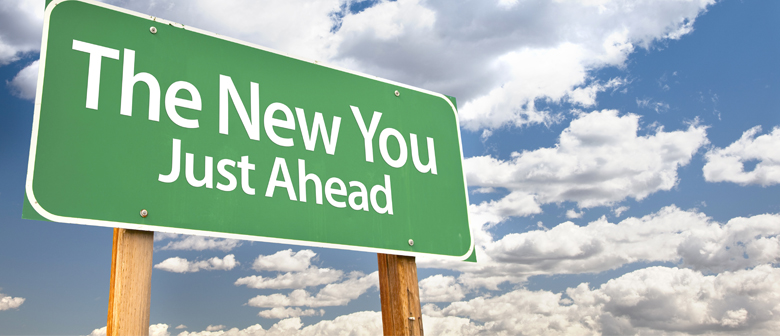 When a year ends, we have time to reflect on the past and set new goals for ourselves no matter what they are. It's a fresh start and it's a blessing on its own to be able to ring in another year so cheers to a new chapter and to endless possibilities!
"The greatest discovery of all time is that a person can change his future by merely changing his attitude "-Oprah-
Cheryl: "Attitude is everything and even attitude in the way we carry ourselves…"
With a new year, comes a new opportunity to press that "refresh" button and rebrand ourselves and our lives. For couples, there is always room to improve on being a great partner and keeping yourself "up to date" is an important part of the equation to nurturing a healthy and balanced relationship.
Hélène: "Being involved with a man it's a lot of responsibility…because there are a lot of beautiful women around, a lot of events so when you get married like me for a long time, you have to renew yourself… take care of yourself, your body…you have to refresh yourself…"
For those that are single and open, it's a great occasion to find love. We make resolutions for so many things in our lives; so why not when it comes to the matters of our hearts? Love is the most beautiful thing; to give and to receive. But you have to want it and MAKE it happen!
If last year wasn't your year in the relationship department for whatever reason, maybe it's time to refocus on YOU and see how you can make your love life ROCK in the New Year.
Whether you were too focused on work, dealt with a breakup or simply unable to define what to look for in a partner, you can change that and focus on how to let love into your life by knowing who you are and what YOU truly need, then you can present your best authentic self.
There are some simple ways to ease the process of dating and mating, how to build your confidence and attract what you really desire and deserve…
Cheryl: "Everything in our life starts from within. Sometimes we have to start outside to feel better about our self and some may think that's  superficial but the fact is, it's not… sometimes what we see in the mirror starts to become us, other times what we feel inside is what's reflected in the mirror…" 
Annie: " Annie Young boutique is a spot where my team and I can really help people take care of themselves from head to toe and this is what we love to do and we're there for people that want to help themselves, to rebrand themselves, to feel good about themselves cause one of the most important thing is to feel good about yourself."
Natasha: "Confidence is key. When you're confident, when you know your worth and you're comfortable in your own skin that gives off an energy that is attractive to people around you…"
Annie: "It's really important for women to look good from the outside to make them feel really good on the inside and when you feel good on the inside is when you have the confidence and when you have your confidence you can tackle anything…" 
Start with YOU; freshen up your look, get a haircut if you're up for a little change, revamp your wardrobe if you have to, feel good about yourself, put yourself out there and take the steps needed to meet people. You have to be open to change so OUT with the old and IN with the new!
Annie: "I remember the moment…sitting in my little office at my home and I thought to myself what's wrong with me like why am I alone and that's when I started to think…to be open and you need to be open…" 
Hélène: "I think it's a decision to live alone or to have a husband. For me to share a life and share a business with my husband …it's a lot of positive … it's not easy but I think the list is more positive than negative…" 
A lot of people get nervous about putting themselves out there which is normal as we can feel vulnerable and afraid of rejection.
Natasha: "It's human nature to have certain insecurity, a certain fear of the unknown. You don't know what to expect so you're going into the unknown and you're trying something new it's gonna be a little scary for a lot of people…It's about taking control and making things happen for yourself…"
With a new year starting, take a moment of reflection and look at your old patterns that didn't sever you well, change things up in 2018. If you have been a serial dater online, get offline. Start connecting directly with people; expand your social circle that will increase your chances of finding a potential mate. Meeting people through your friends or if you prefer getting some professional help, reach out to a matchmaker. Changing your habits and routines can lead you to new doors. So knock on them, what do you have to lose if you're serious about changing your relationship status?
Clean up your home, make little changes, and prepare your space with the intent that you're getting it ready to entertain a potential partner. If you put yourself in the mindset of being positive and open to meeting someone, you'll have much better chances at it! Those positive feelings are far more attractive to potential partners! Do yourself a favor and just go for it!
Annie: "Five years ago… I said to myself I'm open, I'm ready and that's exactly what happened. So as soon as I opened up myself, felt good about myself, I was asked to meet somebody and I accepted and we are now married, happily married. There's definitely work to be done…you need to be with the right person and if you meet the right person and you have a good relationship…it all works out very nicely…"
If you've had trouble in the past, make the New Year about presenting your best self. Invest in YOU, make a list of the things that you want and stick to it. If you're not clear and you waver in your desires, you may end up settling for a partner just for the sake of being with someone instead of being in a relationship with the right person.
Annie: "Follow your dreams…"
Hélène: "Everything is possible…in relationships and in life…"
Natasha: "Start with loving yourself because if you don't love who you are, then you're not gonna attract someone who's gonna love you for who you are…"
The most important thing you can do when meeting a potential new partner is to be authentic and listen. Most people love to talk, but few are good listeners. When you pay close attention, it's incredible how much you can discover about someone. The best partners are usually the ones that are able to listen and communicate. Remember that when you're out in the dating world…
Cheryl: "The fact is when we feel good inside, it's what we put out there and what we put out there sometimes gets reflected back into us. "
Likes attract likes. The journey to love is a journey to one's self, your highest, authentic and loving self. Let go of your fears that are keeping you from experiencing the joy of a relationship and choose to let LOVE in.
The partner that you long for is out there somewhere and when you find YOU, you will find LOVE and then they will be there waiting! Be willing, be open, be fearless and be vulnerable and I promise it won't take http://365daytofindlove.
If you need any relationship advice, please do not hesitate to reach out to me 1-844-744-SOLO (7656)
Cheryl xo