---
BLING IT ON BABY!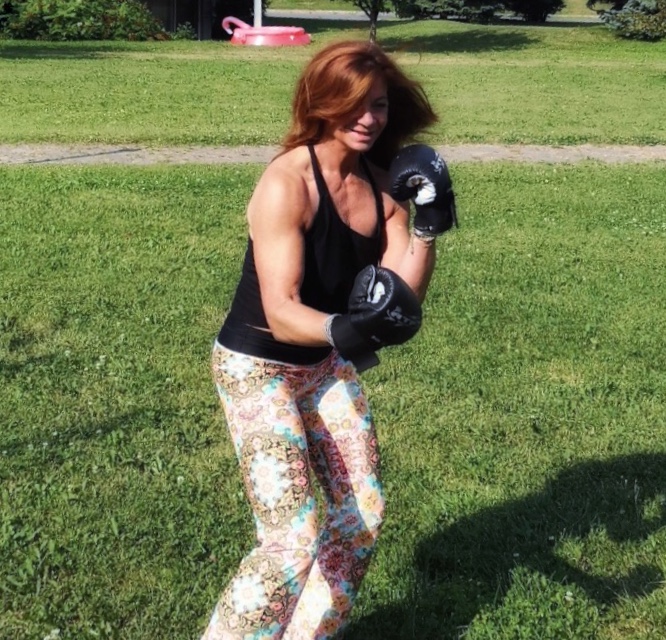 We have all uttered or heard someone declare the fighting words "BRING IT ON!" when about to face a challenge or challenger. What always comes to my mind is the image of a boxer, all bare-chested sweaty in red polyester shorts. A mouthguard is locked in his angry jaw, fists are gloved and punching at an invisible opponent as he ducks under the ropes and climbs into the ring. This fearless fighter is taunting anyone who stands in his way, the boxer is ready to take on the world and knock down anything or anyone on his way towards claiming the belt of victory. It's an all or nothing fight to the finish.
I, on the other hand, have come to appreciate, life and thus coach by the notion that to "BLING IT ON" is a much more effective and positive affirmative action on the path of progress and successful personal growth. Yes, the goal is to accomplish the various task at hand but when you "BLING IT ON" the focus is on the experience and lesson regardless of the outcome. We always win when we participate in every aspect of our life, as we are always evolving in becoming our own champions in the ring of life.
When faced with a challenge imagine yourself proclaiming "BLING IT ON". What imagery is conjured up in your subconscious, creative mind?
I see a person calling in life, playfully, encouraging the light to illuminate the path to there success. I can hear a person telling the world "I want to enjoy and face life with a smile no matter what obstacles lay before me". I see a person who wants to shine in the glow of the path to achievement. I see the star who will be shooting across the dark sky saying "look at me, I have soared the skies". I see a ribbon of colours reaching for the heavens in the perfect rainbow finding their pot of gold. I see a diamond that has been cut by each goal reached to radiate perfectly in all its clarity. I can imagine the jewel within you bedazzling for all to see your worth and brilliance.
To BLING is inviting!
To BLING is shining a light on your soul!
To BLING is to attract!
To BLING is to show the many facets of your diamond!
To BLING is to reflect your happiness!
To BLING is to show your confidence!
To BLING is to express with compassion!
To BLING is to respect your standards and boundaries!
To BLING is to make others smile!
To BLING is to own who you are!
As long as you allow yourself to BLING, you will brightly triumph in the face of any challenge and/or challenger. So drop your fists, raise your chest to the sky, take a deep breath and let your heart shine!
And BLING IT ON BABY!
If you have any relationship or dating questions I am here to support you 24/7 at 844-744-SOLO (7656).
Keep Dancing Through Life With Grace And Ease,
#Cherylxo
Follow my journey onLinkedIn / Facebook / Instagram/YouTube