---
Fantasy Model of Sex!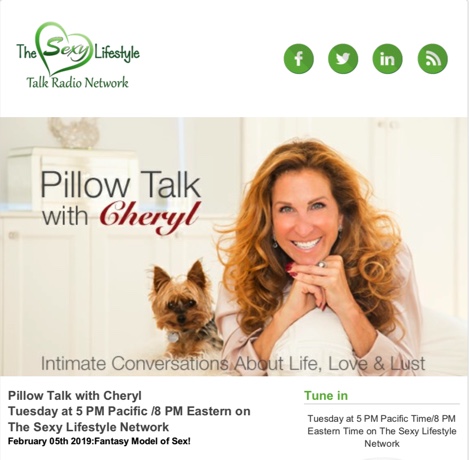 Last nights conversation on Pillow Talk with Cheryl:
Do you ever lie in bed with your partner after making love and find yourself comparing what you just experienced to a romantic movie scene and feel frustrated? Is it unrealistic expectations on the intimate relationship you have within a long-term relationship that keeps you from appreciating what you do have? Are you looking for something that doesn't exist except in the movies? What if your fantasies are normal and healthy and could be your reality? Are you ready to discover and explore how your fantasy may be able to become reality in a healthy intimate relationship? Then join me with my guest Dr. Sarah Fishman in this intimate conversation about Love, Life, and Lust and don't forget to tune at 8 pm sharp as you don't want to miss my " Wise whispers from down under" with Dr. Philip Morphew.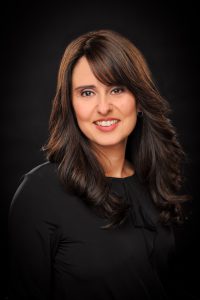 My guest Dr. Sarah Fishman as we discuss the normalcy in having fantasies and the not so unrealistic expectations of your sex life, in making it a reality.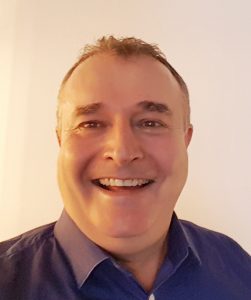 My weekly "Wise Whispers from Down Under" with Dr. Philip Morphew
For your on the go lifestyle, listen to episode 14 via SoundCloud #PillowTalkwithCheryl  – Fantasy Model of Sex!
Pillow Talk with Cheryl every Tuesday at 8 pm eastern time on The Sexy Lifestyle Network. 
Pillow Talk with Cheryl Episode 14:  Fantasy Model of Sex! and if you have any other relationship or dating questions I am here to support you 24/7 at 844-744-SOLO (7656).
#Cherylxo