---
Love Bites: Spring-Vegetable Tart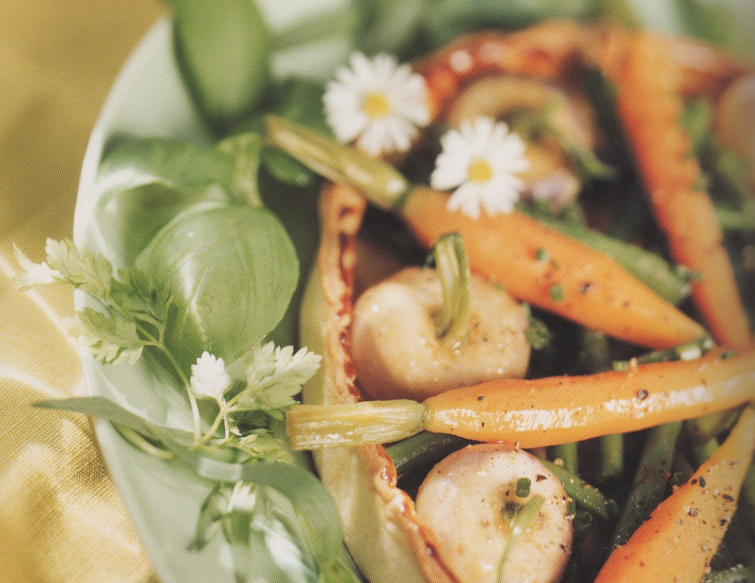 Ingredients
8 new carrots
4 new turnips
5 oz (150g) string beans
5 oz. (150g) mixed salad leaves
1 sprig basil
1 sheet ready-to-cook pastry
3 tablespoon granulated sugar
3/4 teaspoon ground pepper
1/4 teaspoon kosher salt
Preheat oven to 350 degrees F (150C)
Wash and peel the carrots, turnips, and beans.  steam for 10 minutes, and set aside.  Wash and drain the sale leaves, chop the basil.  Roll out the pastry and line the pie tin with it.
Trim the edge.  Place a sheet of aluminium foil on top of the pastry shell and fill in with dried beans and aluminium foil o, and allow the pastry  shell to cool.  Wilt the green salad leaves with 1 tablespoon olive oil in a frying pan over medium heat, then put them in the pastry shell.  Next, add 2 tablespoons olive oil and the granulated sugar to the frying pan, return to the heat, and sauté the steamed vegetables for 3 minutes. Lay them on top of the wilted leaves, garnish with the chopped basil.  Season with pepper and kosher salt, and serve immediately.